Top Hashtags on Instagram
Copy and paste hashtags to get more Instagram likes and followers
Last Updated:
What is TopHashtags.com?
Top Hashtags is a website designed to give Instagram users easy access to the most popular hashtags on the social network. While hashtags like FBF and WCW are very popular and you've likely seen them on IG, did you know that they're not even in the top 100 most popular tags? Hashtags on Instagram like love (#love), instagood (#instagood), me (#me), and TBT (#TBT) are among the top hashtags on Instagram.
What are hashtags?
Hashtags are used on social networks like Twitter and Instagram, allowing users to find similar posts. For example, if someone posts a picture of a dog, they might use the hashtag #dog in their caption. This allows other users to find that picture, along with other similar posts. Each hashtag begins with a pound sign (#) and is followed by a string of characters (letters, digits, underscores) with no spaces.
How are hashtags used on Instagram?
The most popular hashtags on Instagram can be used to get more followers and get more likes. Tags for likes such as L4L are very popular, with over 80 million tagged photos. Tags for follows such as F4F are also popular, with over 70 million tagged photos. Instagram hashtags can be used to get more likes or followers by making it easier for people to find your photos. Instagram has a search feature where users can search by hashtag, showing every photo on Instagram with that particular hashtag. If you tag your photos with the top hashtags on Instagram, your photos will be noticed by more people and you will have a greater chance of getting likes and followers.
Instagram hashtags are used to sort photos, so using relevant hashtags on your photos will give you a better chance of being found by someone with similar photos or interests. If people that find your photos have similar photos or interests, it follows that they will be more likely to like your photos or follow you. Popular hashtags likes iPhoneonly (#iphoneonly) are often tagged on photos that users take using their iPhone. The top hashtag food (#food) will be tagged in photos of food. If you post a photo of a nice dress, you may want to use the popular hashtags fashion (#fashion) that has been tagged to over 120 million photos.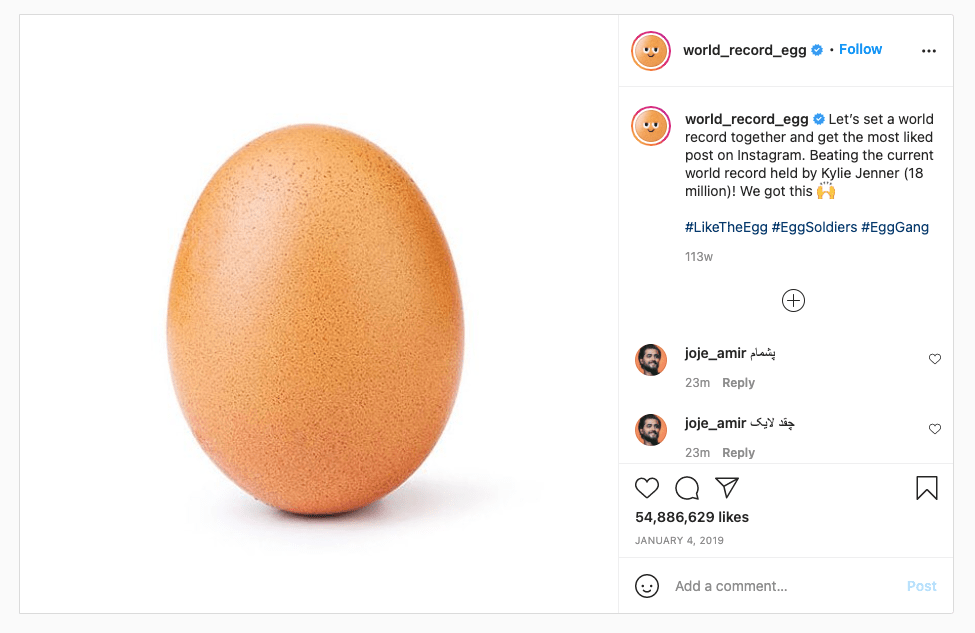 What hashtags are the most popular on Instagram?
Here are the 10 hashtags with the greatest number of posts: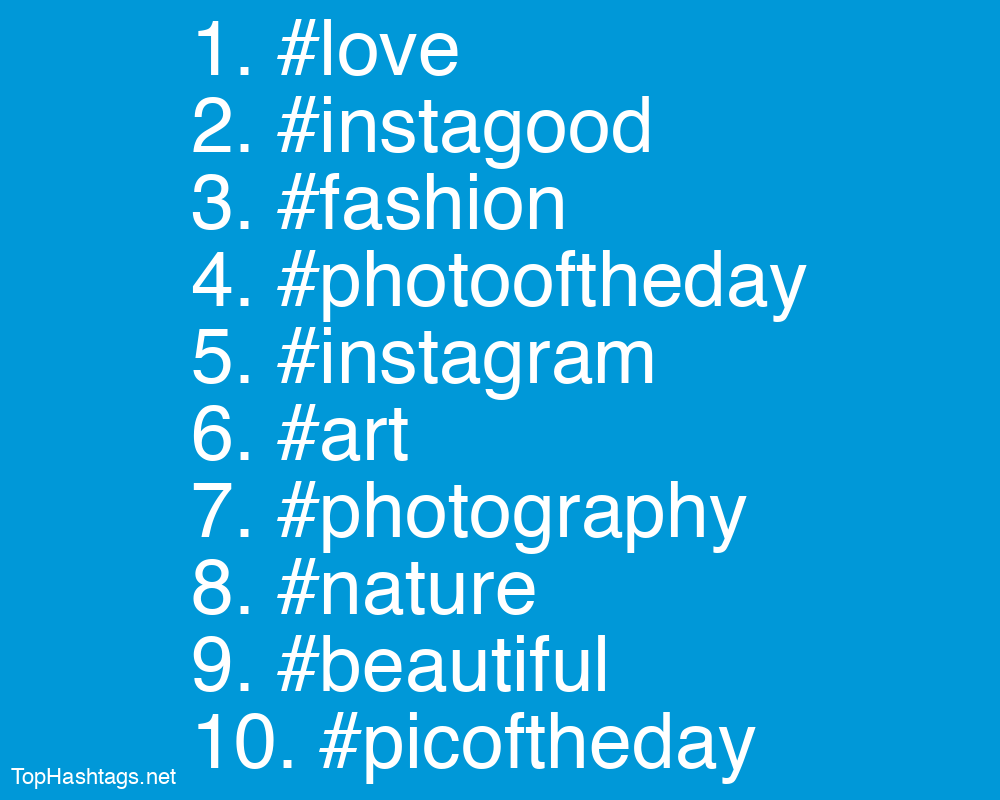 You can see a list of the top 100 Instagram hashtags here, which is updated daily.
Where else are Hashtags Used?
Hashtags are used on many large social networks, like Twitter and TikTok where they are very popular.