Photo Hashtags
Best Hashtags for Photo Instagram Posts
Last Updated:
#photo is currently the 32nd most popular hashtag on Instagram, with 396.96M posts.
Best Hashtags for Photo
27 Hashtags

            #photo #photooftheday #picture #travelphotography #photos #photographers #photoshoot #follow #love #photographylovers #naturephotography #instagood #happy #me #photography #style #photograph #instalike #photographer #life #lifestyle #instagram #art #picoftheday #photoart #photogram #pic
        
See more hashtags below! ⬇️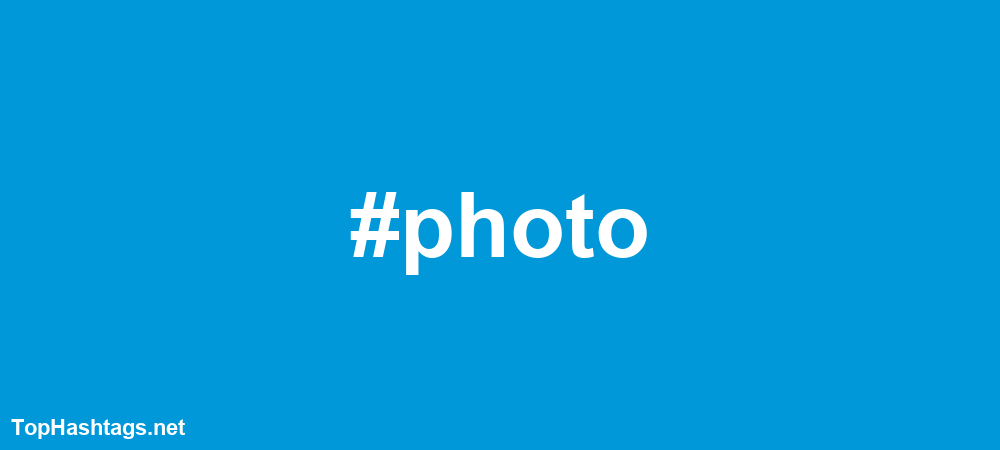 Set 1
27 Hashtags

                #photo #fashion #nature #photooftheday #follow #love #art #travel #cute #photographylovers #photos #photography #photoshoot #life #photogram #fotoğraf #travelphotography #photograph #likeforlikes #instagram #picoftheday #beautiful #happy #photographer #photoshop #instagood #naturephotography
            
Set 2
29 Hashtags

                #photo #likes #follow #girl #tumblr #objektifimden #photooftheday #happy #ootd #photographer #landscape #naturephotography #followme #likesforlike #europe #hiking #photoshoot #dogsofinstagram #travelphotography #blackandwhitephotography #beauty #pictureoftheday #bhfyp #architecture #lifestyle #fotoğraf #portraitphotography #travel #tbt
            
Set 3
26 Hashtags

                #photo #photographylife #weddingphoto #photoshot #photograph #photographylover #photobook #photogram #photomodel #photographyislifee #photojournalism #photoshop #photographer #naturephotography #blackandwhitephoto #photostudio #photoftheday #travelphoto #photoaday #photos #photosession #photodaily #photo_shorttrip #photoshooting #photoday #photographs
            
Set 4
24 Hashtags

                #photo #photography #photooftheday #instagood #instagram #travel #love #nature #photographer #art #picoftheday #likeforlikes #beautiful #photoshoot #life #model #instalike #follow #bhfyp #happy #beauty #style #fashion #me
            
Set 5
25 Hashtags

                #photo #photooftheday #photography #photographer #naturephotography #travelphotography #photoshoot #photos #photoshop #photograph #photographylovers #photogrid #travelphoto #photogram #photographie #photoart #photographers #photographyislife #photographyeveryday #photographylover #photographysouls #blackandwhitephoto #photoftheday #photoshooting #photoofday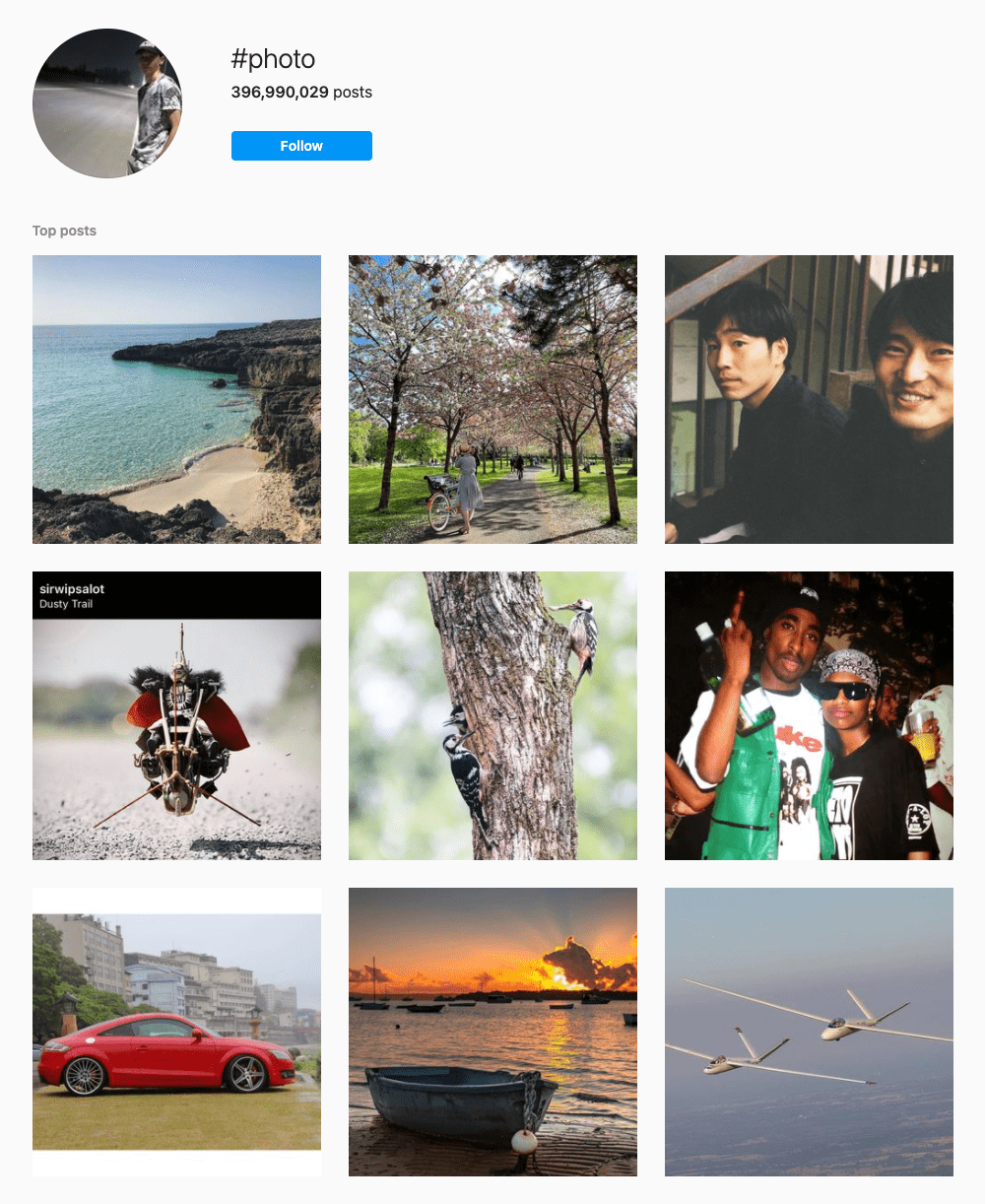 Suggested Hashtags
#

Hashtag

Posts

1

#photooftheday

921.97M

2

#photography

754.03M

3

#photographer

203.51M

4

#naturephotography

156.3M

5

#travelphotography

144.97M

6

#photoshoot

139.42M

7

#photos

57.73M

8

#photoshop

44.96M

9

#photograph

34.93M

10

#photographylovers

27.66M

11

#photogrid

26.12M

12

#travelphoto

15.8M

13

#photogram

15.04M

14

#photographie

13.92M

15

#photoart

13.55M
Show More Suggested Tags

16

#photographers

13.18M

17

#photographyislife

12.19M

18

#photographyeveryday

10.95M

19

#photographylover

10.63M

20

#photographysouls

10.03M

21

#blackandwhitephoto

9.99M

22

#photoftheday

9.91M

23

#photoshooting

9.75M

24

#photoofday

9.58M

25

#photographers_of_india

9.4M

26

#foodphoto

9.26M

27

#photographyislifee

8.47M

28

#weddingphoto

8.3M

29

#photosession

7.41M

30

#photobooth

7.22M

31

#photomodel

6.57M

32

#photoaday

6.42M

33

#photowall

6.05M

34

#photographs

5.96M

35

#photographerlife

5.49M

36

#photo_jpn

5.4M

37

#photoeveryday

5.27M

38

#photochallenge

5.26M

39

#photodaily

5.22M

40

#photojournalism

5.18M

41

#photographylife

5.18M

42

#photoday

5.16M

43

#photographyart

5.02M

44

#photogenic

4.83M

45

#photograpy

4.81M

46

#catphoto

4.77M

47

#photography📷

4.53M

48

#photobomb

4.36M

49

#phototag_it

4.23M

50

#photographe

3.49M

51

#photografy

3.24M

52

#photostudio

3.23M

53

#photoshot

2.8M

54

#photoshoots

2.78M

55

#photo_shorttrip

2.51M

56

#photobook

2.17M
Back to Top ⏫
Similar Hashtags
Given a sample of 89 posts using #photo, here are some of the hashtags most frequently used.
#photography

55.00%

#photooftheday

41.25%

#instagood

33.75%

#instagram

28.75%

#love

26.25%

#travel

26.25%

#nature

25.00%

#photographer

23.75%

#art

22.50%

#beautiful

21.25%

#likeforlikes

21.25%

#picoftheday

21.25%

#photoshoot

17.50%

#life

16.25%

#model

16.25%

#bhfyp

15.00%

#follow

15.00%

#happy

15.00%

#instalike

15.00%

#fashion

13.75%

#me

13.75%

#style

13.75%

#beauty

13.75%

#like

12.50%

#instadaily

11.25%

#myself

10.00%

#sunset

10.00%

#lifestyle

10.00%

#naturephotography

10.00%

#travelphotography

10.00%